DISTINCTION OF THE MSC THESIS IN THE ALL-POLISH XXth EDITION OF THE SITPCHEM COMPETITION FOR THE BEST DIPLOMA THESIS OF CHEMISTRY AREA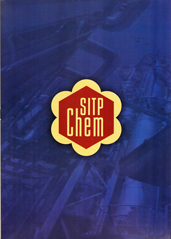 The All-Polish XXth Edition of the SITPChem Competition for the best diploma thesis of chemistry area is organized by the Polish Association of Chemical Engineers (SITPChem) and directed to graduates. The aim of the Competition is choosing theses exhibiting reliable work, elaboration maturity, ingenuity of subject conception, and its utility.
The MSc Thesis entitled Phosphorescence studies of metalloporphyrins in solvents and polymers was awarded with the Distinction in this Competition. The Distinction was given during the XIXth Scientific-Technical Conference Chemical Industry – Challenges and Barriers in Ustroń-Jaszowiec (20.11.2013).